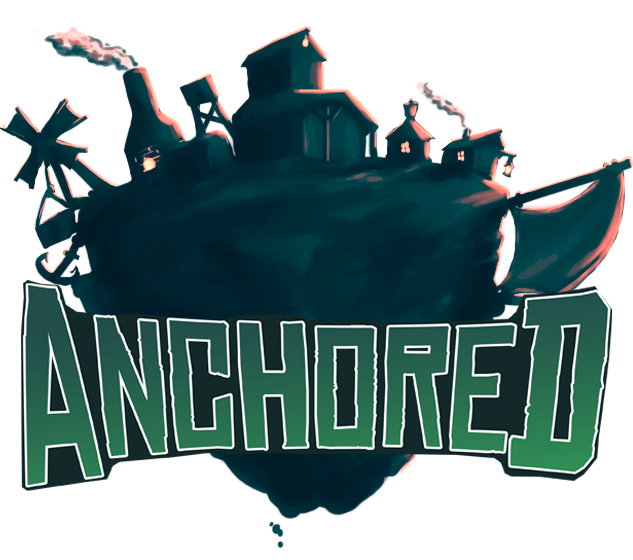 Anchored
A downloadable game for Windows and macOS
Anchored
---
In Anchored you manage a settlement built on top of a floating island hovering above a dangerous jungle. But supplies are scarce up on the island, your settlers must venture down into the jungle to scavenge for food and resources in order to survive.
But you are not alone amongst the clouds... You must expand your settlement, upgrade your settlers and build your defenses in order to defend your island form the increasingly difficult nightly attacks.
Help your settlers fight starvation, expand and defend their island in this real-time-strategy survival game. Equip them with different gear and weapons, and combine their special abilities in order to form a combat effective group, to further increase your chances of surviving. How many nights can you survive..?
---
About us
Graphical Artists:
André Bengtsson | Nisse Lindblom | Marcus Litholm
Programmers:
Johan Holmér | Semih Parlayan | Johan Öhman
Music:
ELIAS Software | End of Innocence - Kristofer Eng

Like us on Facebook!

---
Anchored was part of a course at Uppsala University's Game Design education at Campus Gotland. The version of Anchored that is found here on itch.io is considered a vertical slice (demo or proof of concept), and was originally designed to be displayed at a game conference. The game was uploaded in the state it was after the course ended. Since the team is now scattered around different schools with new projects, we are not able to continue development.

We are humbled by the amount of interest and positive feedback Anchored has gotten since we uploaded it and this makes us wish we were able to continue development. It is not impossible, however, that circumstances will allow us to finish Anchored in the future.

Either way, your feedback is always of interest to us, so don't hesitate to leave a comment telling us what you think of the game. Enjoy!
---
Controls
Select settler: Left mouse click
Select all settlers: Double left click a settler
Move/interact/attack: Right mouse click
Move camera: Cursor against edge of screen or WASD keys or Hold
and Drag Scroll Wheel
Increase camera speed: Hold Shift key
Island/Jungle camera switch: TAB key
Camera zoom: Scroll Wheel
Camera to selected setter: Space key
Attack move: Q then Left Click
Apply control group: Control + 1, 2, 3 or 4 key
---
Install instructions
Having trouble downloading the game? This happens sometimes here on Itch.io. Try downloading it in another web browser or in incognito/private mode or use the Itch.io Program.
To play the game (Windows)
Extract the Anchored v1.03.zip to a folder of you choice and then run the Anchored v1.03.exe

If the game doesn't start there might be an issue with your DirectX. Try downloading the latest. Or you might have downloaded the wrong OS version of the game. Make sure to download the Windows version if you use Windows and OSX if you are using Mac.